ANIMATERIA Training course for experienced operators
in the techniques and languages of figure theatre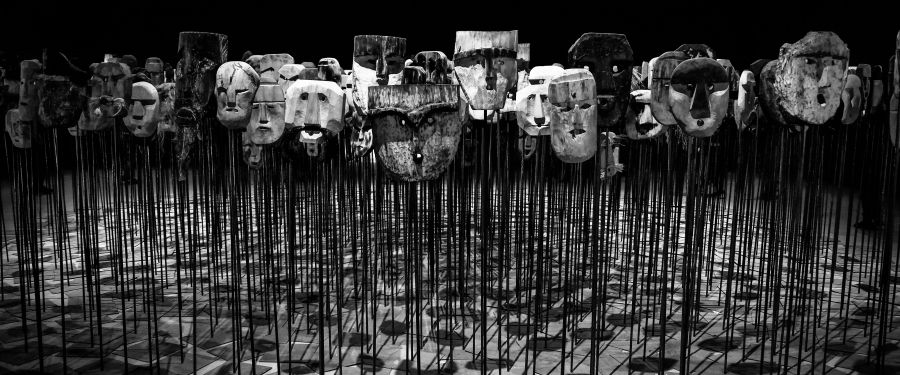 ANIMATERIA - Training course for operator expert in the techniques and languages of puppetry
Profile description
Experts in the techniques and languages of puppetry (string puppets, marionettes, shadow theatre and theatre on black)
Content of the course
To provide the basic tools and skills to train professionals in figure theatre who can apply the knowledge acquired in the field of performing arts, multimedia, cinema, television, figurative and plastic arts.
Certificate issued
Certificate of attendance for those who have attended more than 70% of the total hours.
Venue 
Piacenza, Teatro Gioia, Via Gioia 20/a
Duration and period
530 hours in total, including 390 hours of theory and practice and 140 hours of project work.
Running period: 12 January - 18 September 2019.
Number of participants
12
Recipients and access requirements
People resident or domiciled in Emilia-Romagna who have fulfilled their compulsory education and the right to education and training. Applicants must possess knowledge and skills relevant to the professional area.
Registration
Please send your application by filling in the Animateria form and attaching your CV with photo and letter of motivation. Applications must be received at the email address workshop@teatrogiocovita.it no later than 23 November 2018 and, jointly, at the address: Teatro Gioco Vita, Via San Siro 9, 29121 Piacenza (PC).
Selection criteria
The selection procedure consists of a first stage in which the entry requirements as set out in the application form and in the CV of each candidate will be examined. The second stage will only take place if more than 12 candidates meet the formal and substantive requirements. The selection board will ask candidates to carry out group practical exercises and an individual interview. At the end, a list of those admitted to the course will be drawn up. The selection tests will be held in Piacenza from 18 to 20 December 2018.
Training organisation
Theatre Play Life
Participants in the design and implementation of the route
Fondazione Alberto Simonini - Reggio Emilia/ Solares Fondazione delle Arti - Parma Teatro del Drago - Ravenna
Contact
Contact person: Roberto De Lellis Telephone: 0523.332613 E-mail: workshop@teatrogiocovita.it Website: www.teatrogiocovita.it
References
Operation Ref. PA 2018-9871/RER approved by deliberation of the Regional Council n. 1208/2018 of 30/07/2018 and co-financed with resources of the European Social Fund OP 2014-2020 and of the Emilia-Romagna Region